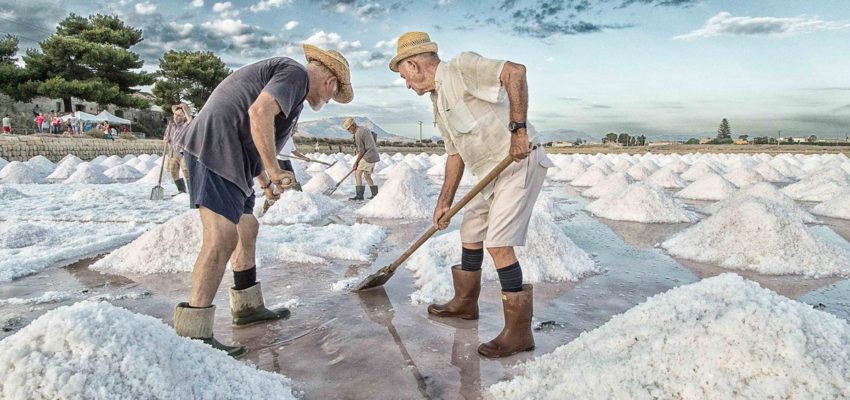 A walk through the salt pans of Trapani and Nubia, (saline Maria Stella, Calcara and Culcasi) to experience the ancient tradition of collecting the sea salt, a true white gold , in an experience that involves all the senses with its colors and perfumes.
The salt museum shows the ancient tools used by salt workers to collect salt.
A guide will accompany you all the time, explaining the difference between the various salt pans, their names and functions and the different related salinity.
During the excursion you can meet herons and flamingos who have chosen this enchanted place as a reproduction area.
Duration 2h – Cost € 25.00 per person
Read More